The Most Stunning Green Curtains To Adore Your Place
Add Complete Privacy To Your Rooms By Installing Our Green Curtains
Green window curtains are trending these days because of their astonishing looks and versatility. You can get many shades of green in the fabric of curtains, so they can easily adjust to your interior.
If you want to get the most stylish green curtains for the living room, then you can buy curtains from us. We make sure you get your favorite bedroom curtains, which you can use in any of your rooms.
Benefits Of Buying Green Curtains From Us
When you buy curtains green from us, you are going to enjoy many benefits. One of the advantages is that you will get premium-quality curtains that are child and pet friendly. Our green curtains in Dubai don't get damaged by the nails of the pets because they are made from high-quality fabric. We have a large range of fabrics from which you can easily select according to your needs. We can also provide you with customized curtains so you can easily decide the style, design, pattern, and operating system of your curtains. You can also get amazing discounts on your green, pink or
Blue Curtains
from us.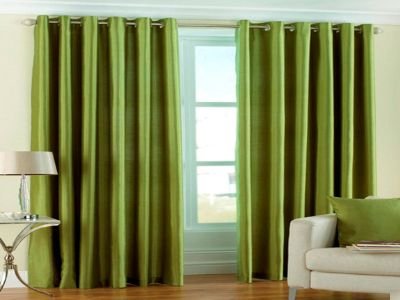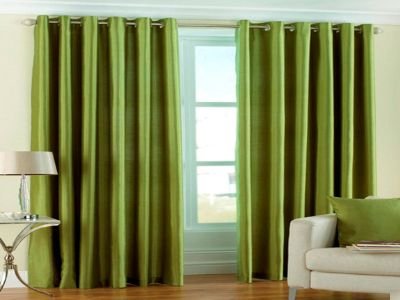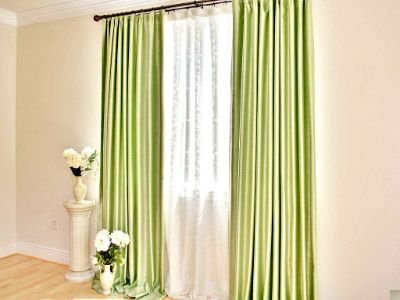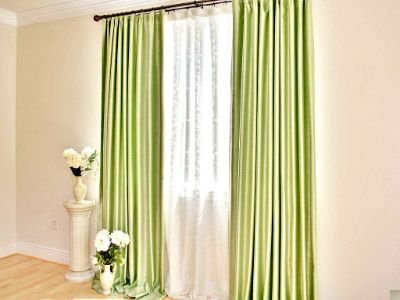 Our Delivery And Installation Services For Green Curtains
We are not only providing you with green window curtains in Dubai, but we are also giving you a fast delivery service for your curtains. You just need to order us and we will deliver your curtains to your doorstep within 24 hours.
You can order us online or you can also visit our showroom for the selection of your light green curtains. We at
Sheer Curtains
can also provide you with installation services for your lime green window curtains, so you don't need to worry about the installation process anymore. Our team of experts, who have 10+ years of experience in the installation process, can fix your curtains with perfection. We guarantee you will never regret hiring our professional workers.
Frequently Asked Questions
Green window curtains are perfect for the bedroom because green is the symbol of relaxation. So, when you are in your bedroom and trying to sleep, the green color of your curtains can relax your eyes and mind and help you sleep better. Green window curtains can also give your room a more spacious look.
You can select any trending style for your curtains. But the sheer curtain style is best for your curtains. This style is ideal for all interiors and looks completely stunning with any furniture. The sheer curtains not only look beautiful but also add a sleek look to your place.
Yes, you can add green window curtains with grey walls. The combination of grey and green can enhance the look of your room. One thing you need to remember while choosing green curtains for grey walls is that you have to choose light green against light grey walls to make an ideal combination.
Our Customers Valuable Reviews
These guys did a great job at my house. They installed my green curtains very well. The quality of the curtains is also very impressive. I definitely recommend them.
I have sent them the picture of my demanded green curtain. Now I have received my parcel, and I am overjoyed that they deliver exactly the same curtains as I have shown them.
I got my curtains last week from them. Now I am using my light green curtains. They are exquisite and give complete privacy to my place. Their curtains completely match my interior. I am thankful to them.